Designs of Tiffany Studios New York (1880-1930)
We keep the tradition of leaded glass lamp making alive.


ARCHIVES
---
We have a very good scholar this weekend for a advanced course in our Studio in Essen / Germany.
It is a Lady from Swizerland, who could not imagine that we do our lamps without using a grinder.
She learned within hours our methode cutting glass and she and my wife Gudrun
began cutting glass for a small 14"Tulip shade yesterday late evening.
See what the Ladies have done while I was busy with soldering the 20" Dragonfly:
The Lighttable at 14:25 today: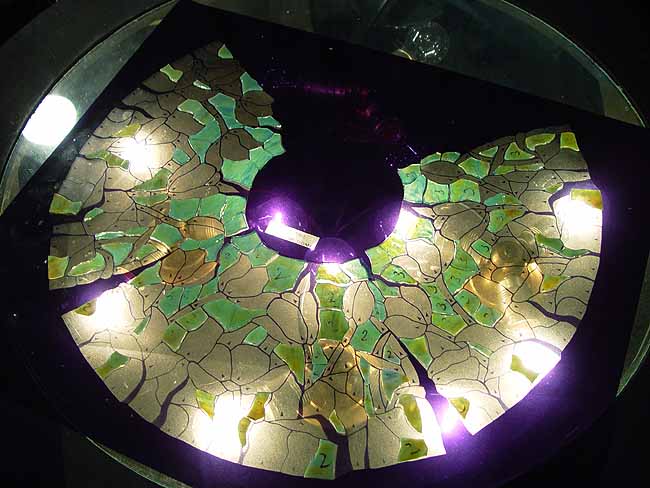 15:00 today, our scholar puts some green on the lighttable.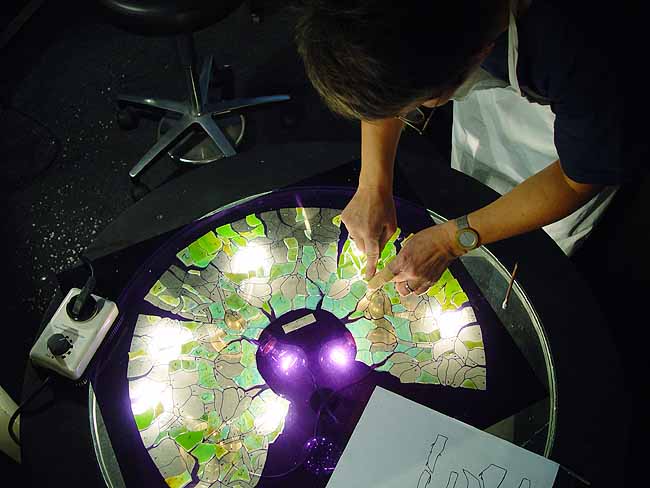 17:00
Green, stems and background are cut ready: